Your satisfaction is important to us. It's how we grade ourselves, an integral part of who we are as an organization. We know you have choices and we work hard to earn your trust, each day.
At the heart of our constant drive to satisfy residents: a series of commitments that set the standard for how we work on your behalf.
One of these commitments is that reaching us must be hassle free. When you have an issue, you don't need to spend time figuring out how to reach us. It needs to be easy, in whatever way works best for you. That's why we have multiple ways to let us know when you have a service need. No matter what the issue is, our communications with you will be honest, straightforward and timely. For more information click here.
BACK TO SCHOOL SAFETY TIPS
The Vernon Parish School District begins classes Friday August 9, 2019. Residents should be mindful of increased vehicle, bike and pedestrian traffic during peak school hours. Below are the top Back-To-School safety tips from safekids.org: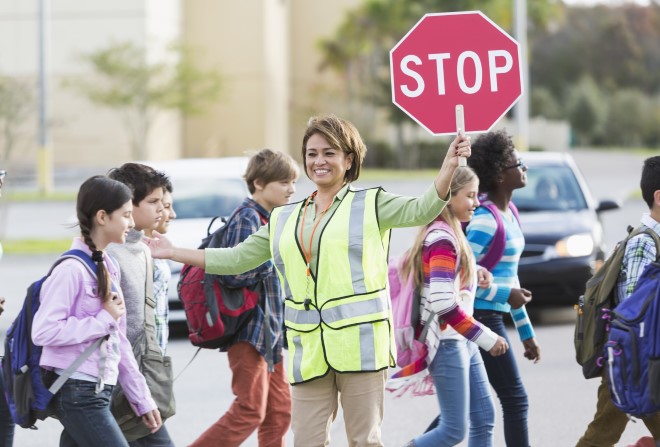 Reminders for drivers:
Slow down and be especially alert in residential areas and school zones.
Take extra time to look for kids at intersections, on medians and on curbs.
Enter and exit driveways and alleys slowly and carefully.
Watch for children on and near the road in the morning and after school hours.
Reduce any distractions inside your car so you can concentrate on the road and your surroundings.
When parking vehicles in driveways, do not block sidewalks.
Reminders for school children:
For their safety, children should cross the street with an adult until they are at least 10 years old.
Cross the street at corners, using traffic signals and crosswalks.
Never run out into the streets or cross in between parked cars.
Make sure they always walk in front of the bus where the driver can see them.
Wear a helmet when riding a bicycle.
Walk in groups of three or more.
We wish you a safe and fun school year!
NEW RESIDENT PORTAL & APP

We are excited to announce our new resident portal! You can place and track your maintenance work orders online using the portal.




To register, visit FortPolkCorvias.residentportal.com and provide the following for the service member, or primary leaseholder: name, email and last four digits of their social security number. It's as simple as that! You can then download the Resident Portal App, which is available in your iTunes or Google Play store.
YOU SPOKE AND WE'RE LISTENING
Corvias received the recent survey results and while it was taken before significant improvements were made, we are using it—as well as direct resident feedback—to continue to make improvements. We want to hear from residents and we are listening and responding, providing better service and working with our Army partner to meet both the short- and long-term military housing infrastructure needs.
WANT TO HELP BUILD MORE RESILIENT COMMUNITIES?
If you want to join an inclusive team dedicated to helping its higher education, military and municipal partners solve their greatest infrastructure challenges, Corvias can help you build a rewarding career. A career built on superior customer service, innovation and problem-solving, coupled with opportunities for professional growth and giving back. Whether you're early in your career, a seasoned professional, or somewhere in between, we encourage you to preview our current opportunities. Corvias' benefits include complete healthcare, retirement plans with matching options, tuition and scholarship programs, paid time off, volunteer time off and family medical leave. Click below to see all openings.

We hate to see you go, but know your next duty station calls! If you are due a refund upon move out it is important to make sure that you provide an accurate forwarding mailing address before you leave. Refund checks will be issued from the Corvias Accounting Department and will be sent via U.S mail to the mailing address provided.
KEEP YOUR PETS COOL
The extreme heat of summer has not shown signs of dissipating here at Fort Polk. It's likely on those 100+ degree days you are more than a little uncomfortable. Imagine if you had a fur coat! So how do you keep your pet cool?
Here are some quick tips:

Let them get a little wet
Make your own cooling mat
Provide plenty of water
Keep them inside in the A/C
Keep exercise short
Do your research before giving them a haircut




For more details, visit our blog here.
PREPARING FOR HURRICANE SEASON
Hurricane season has arrived and is here to stay until December 1st These storms can cause catastrophic damage to coastlines and several hundred miles inland. Hurricanes can produce winds exceeding 155 miles per hour as well as severe thunderstorms and tornadoes.
A great way to ensure your family is prepared for a hurricane is to create a disaster supply kit. A disaster supply kit is simply a collection of basic items your household may need in the event of an emergency. Try to assemble your kit well in advance of an emergency. You may have to evacuate at a moment's notice and take essentials with you. You will probably not have time to search for the supplies you need or shop for them. You may need to survive on your own after an emergency. This means having your own food, water and other supplies in sufficient quantity to last for at least 72 hours.
For more information and resources on how to prepare for hurricane season, visit www.ready.gov/hurricanes.
Every Friday - Favorite Flavor Popcorn Friday's - All Day - Every Community Center
Every Friday - Freeze Pop Friday - 1:00 pm - 5:00 pm - Every Community Center
August 9 - Kindness Rocks - Maple Terrace - 3:00 pm - 5:00 pm - Decorate rocks to leave around the community - light refreshments provided
August 9 - Back to School Survival Kits - Dogwood & Palmetto Terrace - 3:00 pm - 5:00 pm
August 23 - Back To School Bowling Bash - Fort Polk Bowling Center - 6:00 pm - 8:00 pm - Pizza, soda & cupcakes provided
Dogwood Terrace

300 Warren Court

Fort Polk, LA 71459

(337) 537-5055

Maple Terrace

100 Pendleton Drive

Fort Polk, LA 71459

(337) 537-5065

Palmetto Terrace

200 BellRichard Avenue

Fort Polk, LA 71459

(337) 537-5040